If a non-speaking character has been manually added to a scene, it must be manually removed or edited to reflect changes made to the script later (such as deleting a character from a scene or changing a character's name).
To remove a non-speaking character from a scene:
1. Open your script;
2. Go to Tools > Show Navigator to bring up the Navigator window (if it is not already open);
3. Click on Scenes in the Navigator;
4. Select a scene in the Navigator list;
5. If the "Characters in (this) Scene" box is not shown, click the arrow at the far right of the window to display it: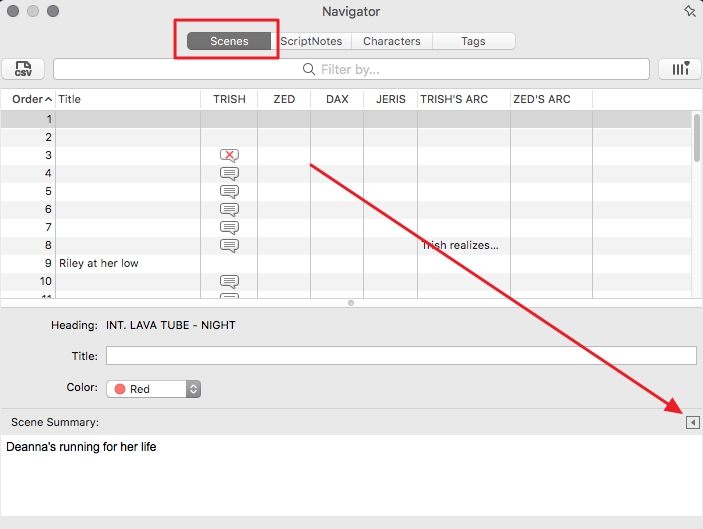 6. All characters in the scene will be listed;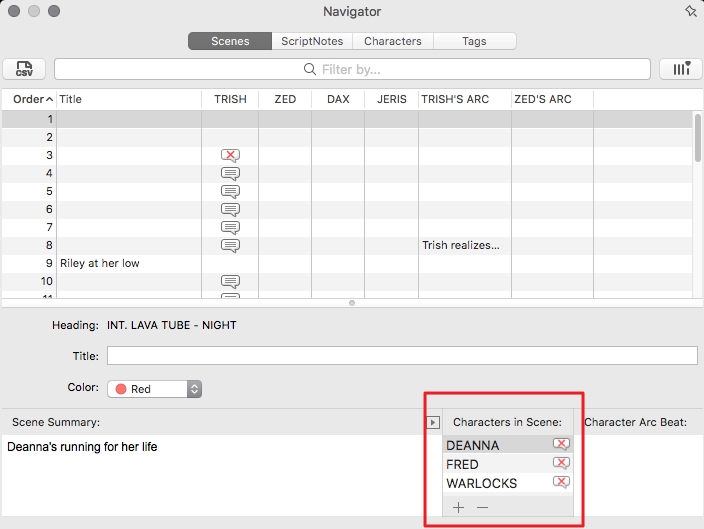 7. If a character has dialogue in the scene, there will be a dialogue bubble next to their name. If a character has been inserted as a non-speaking character, they will have a dialogue bubble with a red X next to their name;
8. Select the non-speaking character you want to remove;
9. Click the minus sign (Mac) or Remove (Windows) to remove the non-speaking character.
Once you've removed the unwanted non-speaking character(s) from any scenes they're in, the reports will be accurate.
12005
https://fd.support/3WXCsy4