Final Draft 12 offers Focus mode, which hides certain sections of the user interface and maximizes the program on your screen: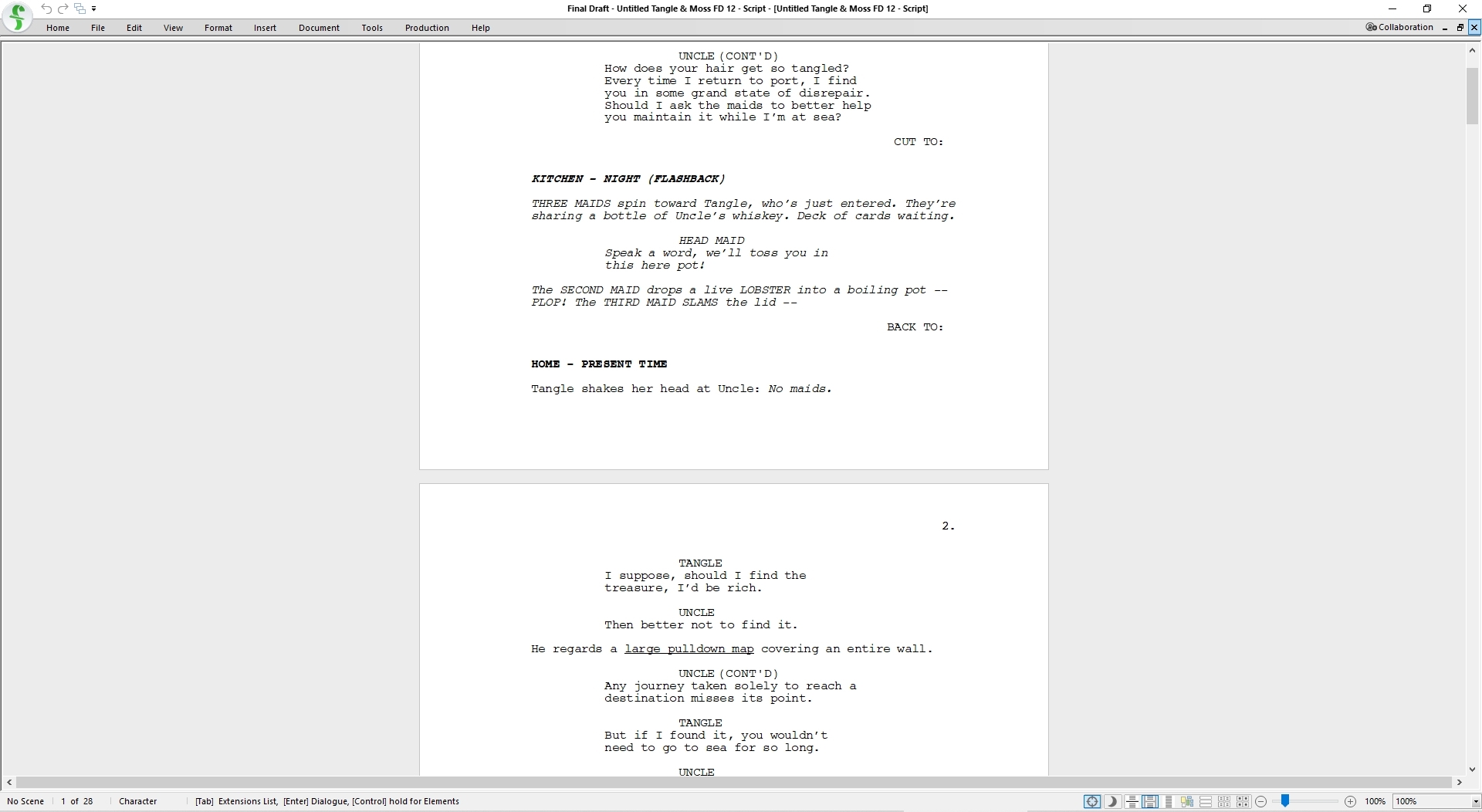 Information on upgrading is HERE.
Final Draft 11 and older:
For a view that shows nothing but the top menu bar and the script page:
In the Ribbon view, go to View > Switch to Classic View;
In Classic View, go to the View menu and:
Hide Ruler;
Hide Story Map;
Under the Toolbars sub-menu, uncheck any displayed toolbars, including the Status bar.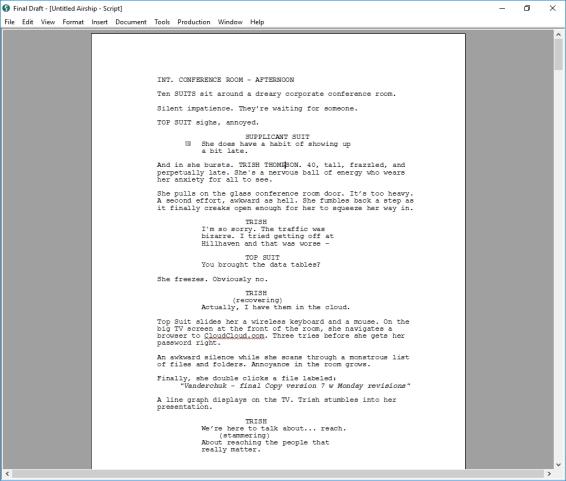 To return to the regular view, go to View Ribbon View and:
Go to View > Show Ruler;
Go to View > Show Story Map.
11004
https://fd.support/3WYB1zo