If you have Final Draft 12, the easiest way to bring a script in from another program is to save it out of that program as a PDF. FD12 can import a PDF with no or very little loss of formatting. See this article for more information.
If you have FD11 or older, please watch this video...



...or follow these directions:
Open the script in the program in which it was created;
Go to File > Save As (or, depending on the program, File > Export);
Choose the Desktop as the location and from the Save as Type or Format dropdown menu at the bottom of the window, choose Plain Text, Text Only or ASCII Text file (they're all the same). Recent versions of Word will offer Save As Other; choose Plain Text from this submenu;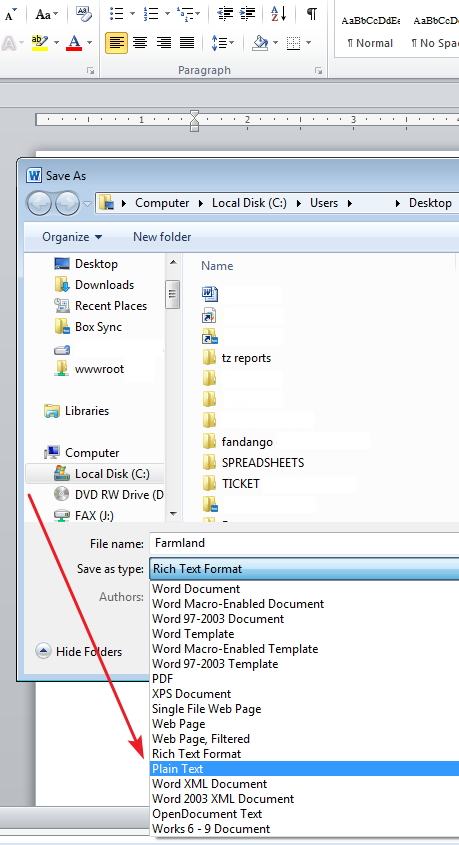 In Final Draft, go to File > Open;
Navigate this dialogue box to look on the Desktop (on Windows, change the Files of Type (Arrow 1 in the screenshot below) to Text Documents (Arrow 2));
Double-click the text copy of your script (Arrow 3);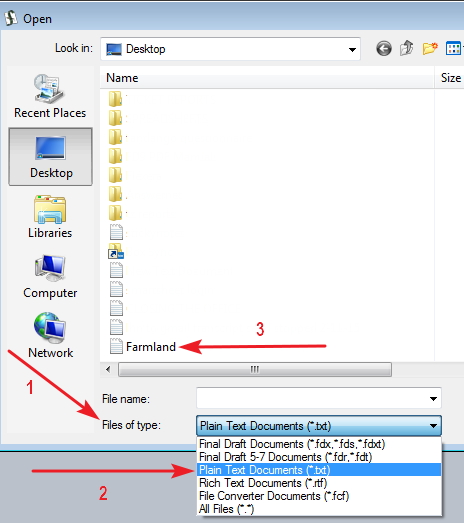 You'll be prompted to open it as Script or Text. Choose Script;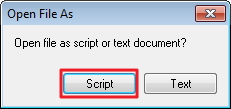 Final Draft will import the text and render it as a feature screenplay.
Go to File > Save and save the script with any filename modifications you might want, such as today's date or the word "master" (without quotes).
4024
https://fd.support/3Cikvk8