Go to Document > SmartType;
Click on Characters;
Highlight the character name you want to remove;
Click Delete.
If you have several characters in this list that you want to remove, you can click Rebuild. Final Draft will scan your script for all character names and update the list so that it matches the script. If you do this and you still see an unwanted name, it means that that character name is still somewhere in your script. This applies to any SmartType list.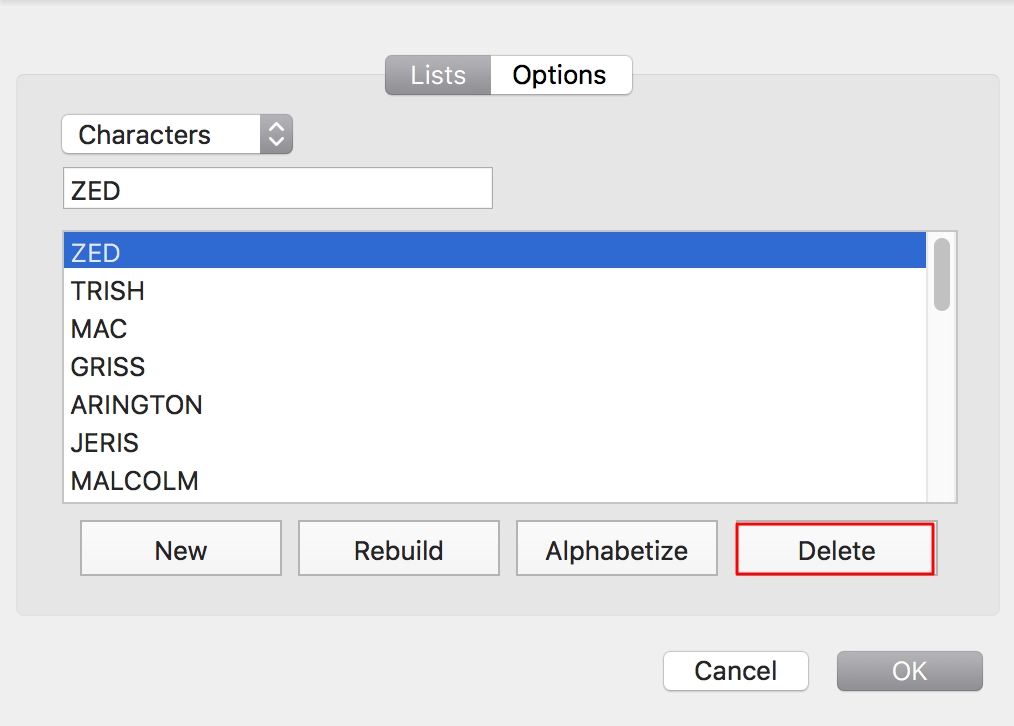 1058
https://fd.support/3NiJXvZ