Getting Started with the Final Draft Mobile App for the iPad
When launched, the Mobile app will open to a list of scripts, organized by storage location (iPad, Dropbox (if enabled) or iCloud (if enabled)):
Touch the storage location holding the script you want, and then touch that script.
To begin a new, blank script, touch the "+" in the upper left corner of your scripts list screen.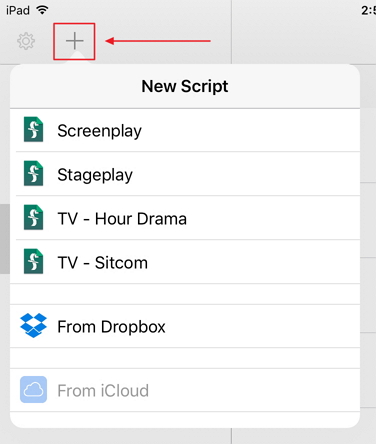 To find out how to open an existing .FDX script that was created in the full version of Final Draft, see this article: How do I get my script into the Final Draft Mobile App for iPad?
Once you have your new script open on your iPad, touch the blank screenplay anywhere to bring up your onscreen keyboard.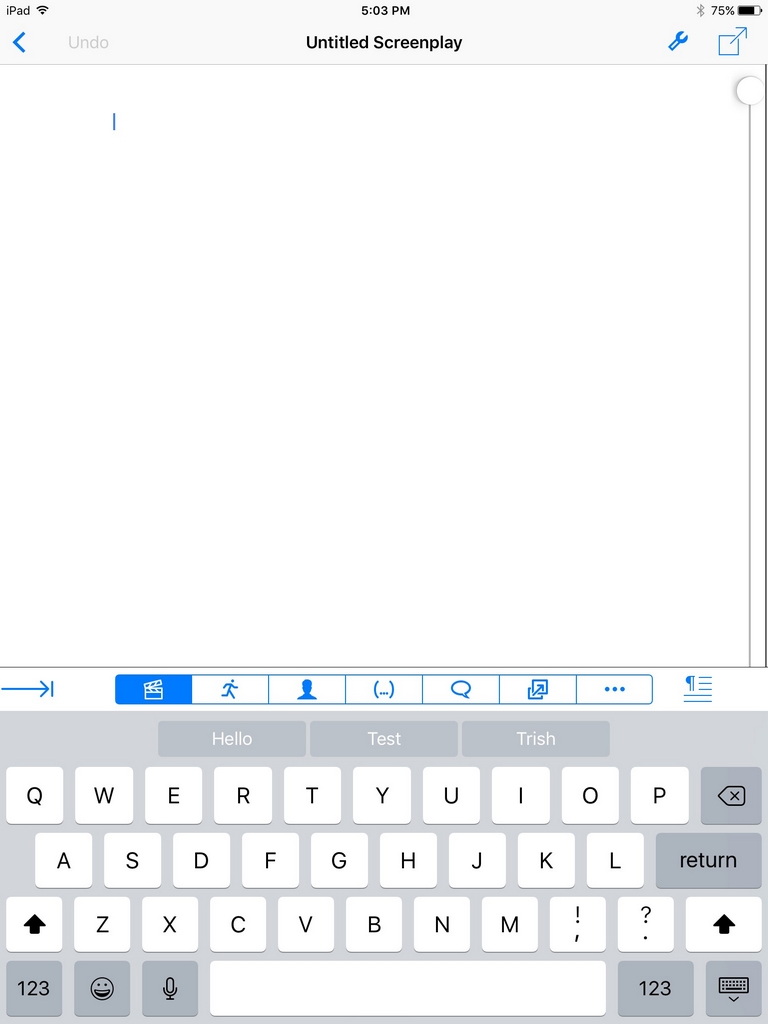 Notice that the first line of a blank screenplay defaults to a Scene Heading paragraph.
Here is a list of all the element icons shown at the top of the keyboard.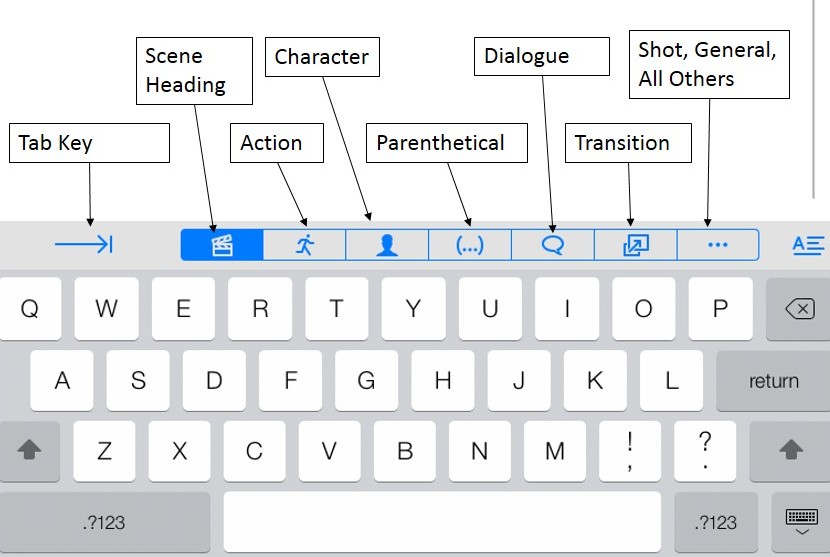 In this first Scene Heading, start typing and a window will appear with your SmartType choices.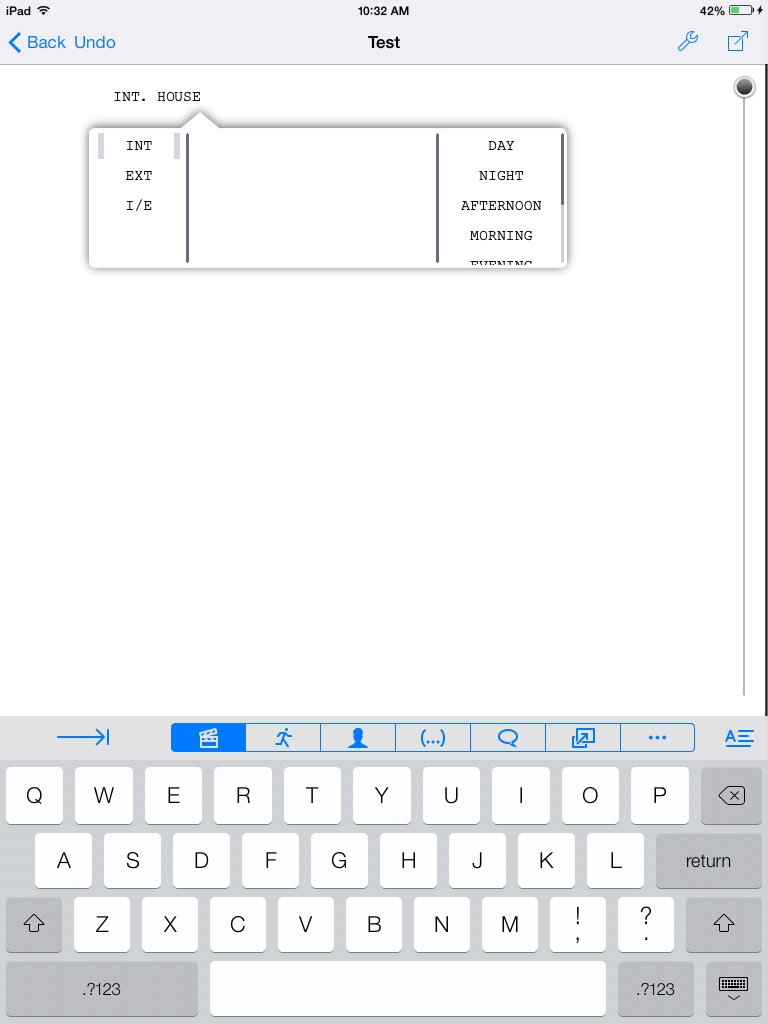 Touch a choice in the SmartType choice to accept or just continue typing as normal.
Use the Tab key (pictured above) to move between portions of the Scene Heading.
Write your script using the Return key to move the next paragraph, and then choose which element you'd like that paragraph to be.
Click HERE for information about how to manage your scripts.
5021
https://fd.support/3NkEHby