Go to Edit > Replace Character;
From the dropdown menu, choose the character whose name you want to change;
Enter the character's new name in the field -- capitalize only the first letter -- and click OK.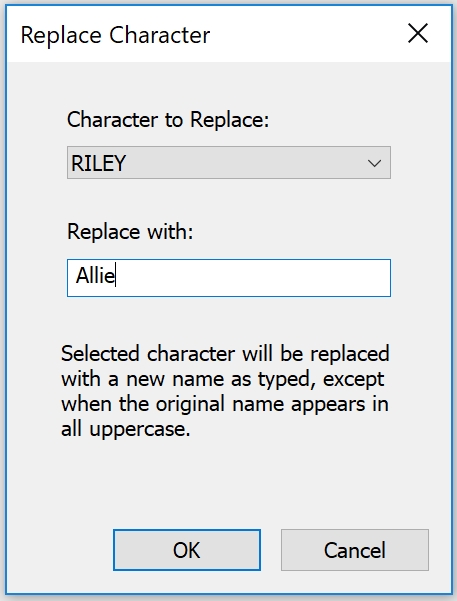 The Replace Character function will correctly render the new character name in all elements.
If you don't like the results, go back to the Replace Character window and replace the new unwanted name with the previous name.
13005
https://fd.support/3Nfp9FQ