To change the casing of a word double-tap it to highlight it and touch the Styles icon at the lower right.

Touch the Toggle Case icon and it will be applied to the selection. Touch the script again and the Style window will disappear.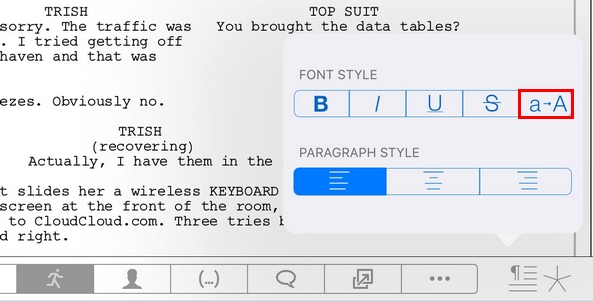 To change the case of a block of text, touch and hold on the text to bring up the menu; touch Select. Highlight the desired text with the selection pins, touch the Styles icon and choose the Toggle Case icon.
5090
https://fd.support/43jSVyN