Final Draft 12 gives you the ability to add lines and arrows to connect Beats on the Beat Board: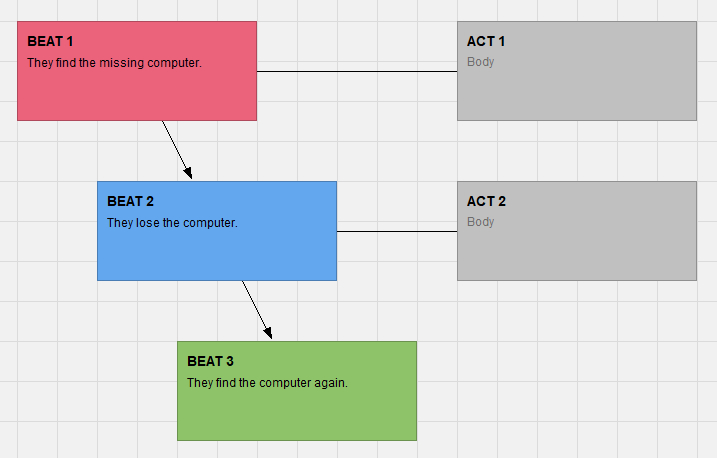 To connect Beats, simply drag one on top of the other. The dragged Beat will return to its original location and a line will be drawn between the two.
To connect Beats with an arrow, connect them with a line (as above) and then right-click (or right-click or Control + click on a Mac) to display this context menu: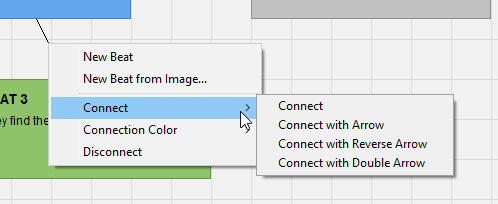 Choose the connector type and change the color of the connector if you want. This menu also gives you the Disconnect command, or you can disconnect Beats by dragging one on top of the other.
No matter where connected Beats are moved, they will stay connected.
For information about upgrading to Final Draft 12, click HERE.
1007
https://fd.support/3NlWQ8R