Final Draft 12 offers a Beat Board-to-Outline Editor-to-Pages workflow that makes it easy to lay out the structure of a story on the Beat Board, move it to the Outline Editor to fine-tune when the scenes occur, and then move the outline content to the script pages to write from.
To use these features together, start by laying out your story on the Beat Board: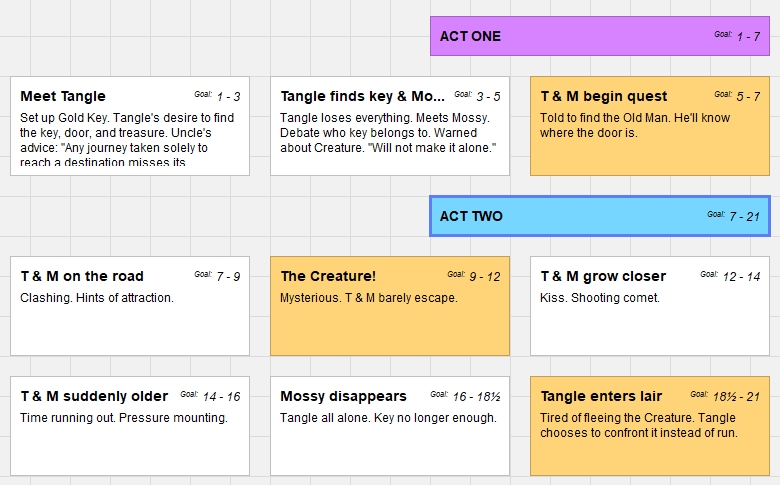 Drag the Act markers to the Outline 1 lane and the Beats to the Outline 2 lane in the Outline Editor: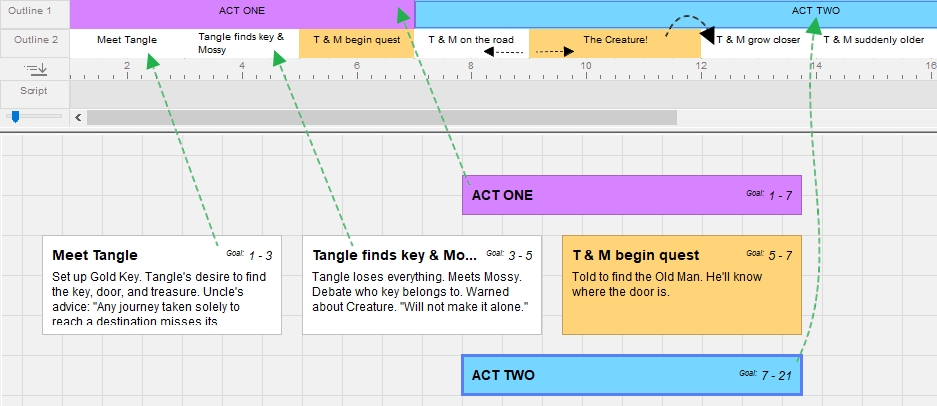 Beat markers can be resized by moving a border right or left (T & M on the Road) and they can be dragged to another location (The Creature!).
Once the acts and scenes have been laid out, this content can be moved to the script by clicking the Send to Script button at the far left: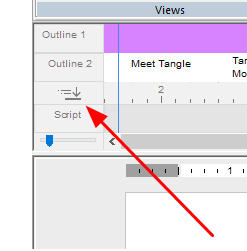 Now the outline content from the Beat Board is on the page, ready to be fleshed out: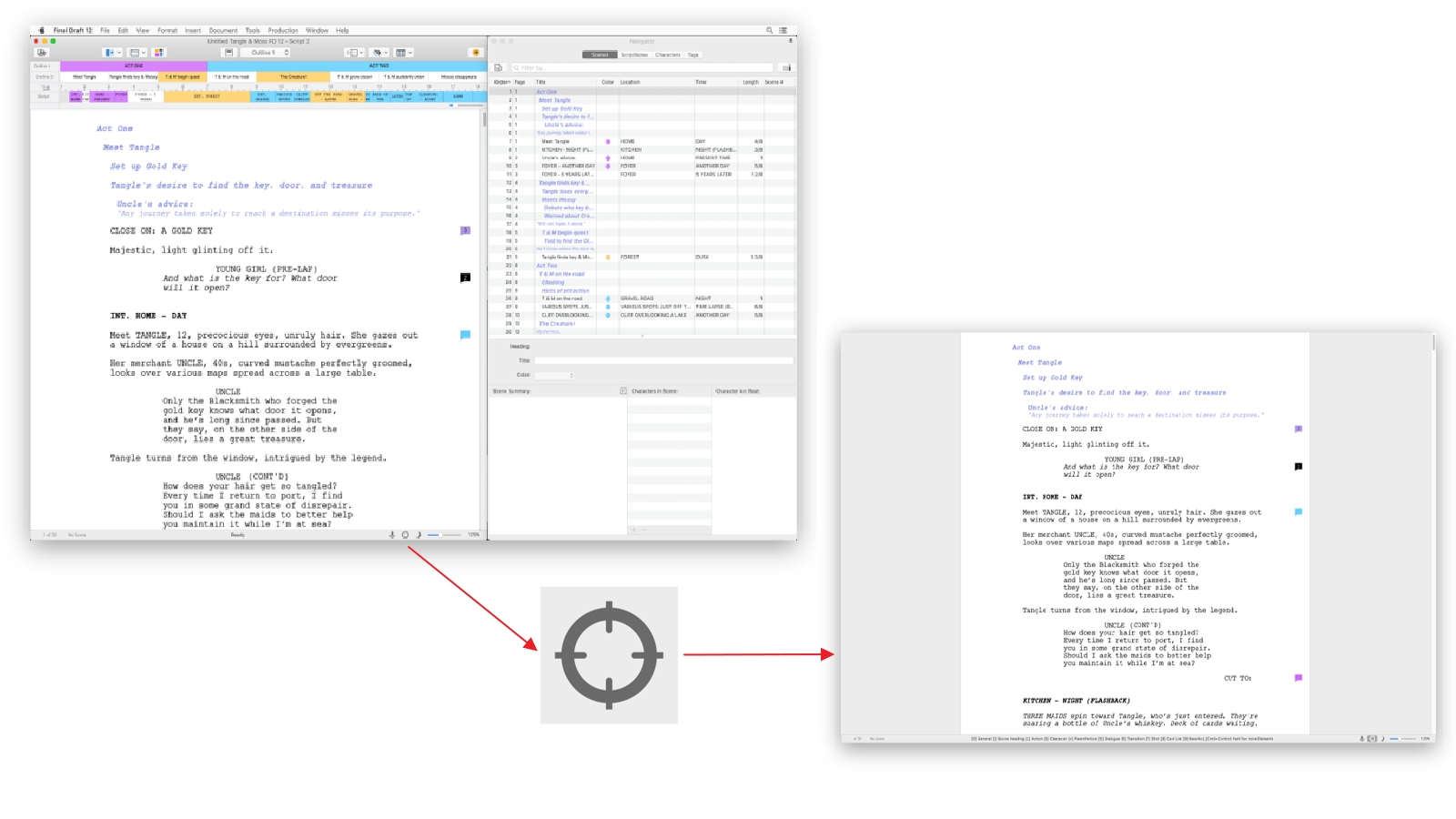 Outline paragraphs can be converted into regular script paragraphs (Scene Headings, Action, etc.) or hidden from view by going to View > Hide Outline in Script.
In this example, the story is laid out into acts and scenes, but the Beat Board and the Outline Editor can used with any story organization or units that work for you.
For information about upgrading to Final Draft 12, click HERE.
13000
https://fd.support/3oR0TR4