With new blank script document open, touch the page anywhere to bring up your onscreen keyboard. Notice that the first line of a blank screenplay defaults to a Scene Heading paragraph. Type the letter I if the first scene of the script is an interior or E if it's an exterior. Complete the entry by touching the Tab key or the "INT" SmartType entry.
The cursor then moves to the Location section of the scene heading. Type in the location ("OFFICE") and touch Tab. The Time of Day options will be displayed; choose the one you want and complete the entry with the Tab or Return key: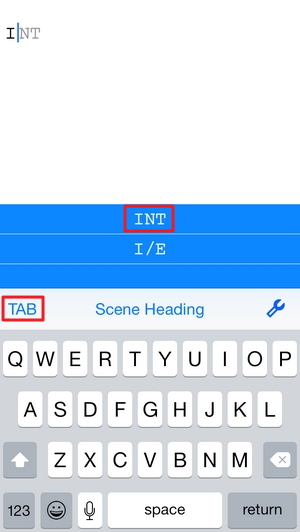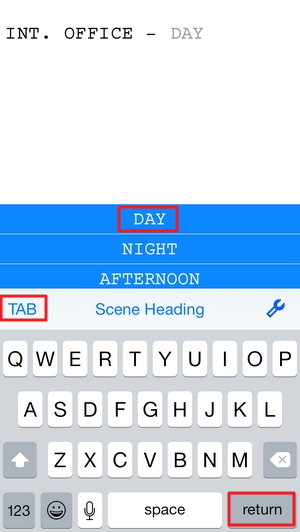 The cursor will now be on a blank Action line (indicated).
5123
https://fd.support/3pssGr5