To change the location of the backup folder on Windows, first use the Windows File Explorer to create the folder you want to use. This can be on the computer's hard drive, a cloud storage synch folder, an external hard drive, a USB stick, a network drive or some other storage device.
In this example we will create a folder labeled "FD Backups" in the Google Drive folder, so that the backups will be stored not only on the hard drive, but will also be uploaded to cloud storage.
Open Final Draft and go to Tools > Options. On the General sheet towards the bottom you'll see the current backup folder. Click the icon with the three dots at the far right: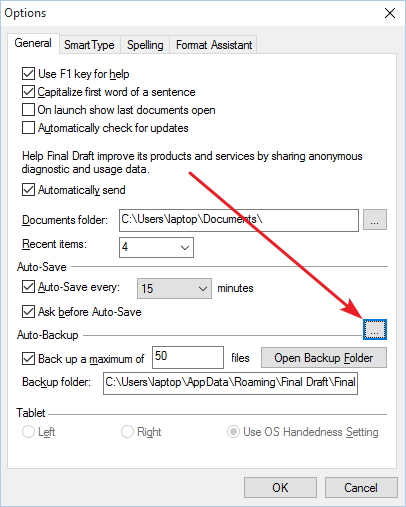 From here, choose This PC > Documents > Google Drive.
Click Make New Folder and label it.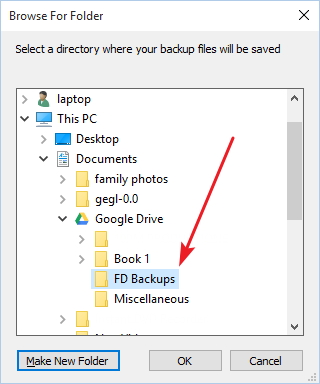 Click once on FD Backups, just to highlight it, and click OK.
OK your way back to the script and now all backups will be directed here (as long as Google Drive has been launched).
2027
https://fd.support/3qtjxii