IMPORTANT: THE SYSTEM REGISTRY IS A CRITICAL AREA. FOLLOW THESE DIRECTIONS CAREFULLY.
Quit any programs that might be running and go to your Desktop;
Click the Start button and type the word "regedit" (without quotes). Choose that item and the Windows Registry Editor will come up;
Click to expand HKEY_CURRENT_USER;
Click to expand SOFTWARE;
Highlight the folder named Final Draft; (if you have more than one version installed, choose the version you want to reset);
Press Delete on your keyboard;
Click Yes when prompted to confirm the deletion;
Exit the Registry Editor.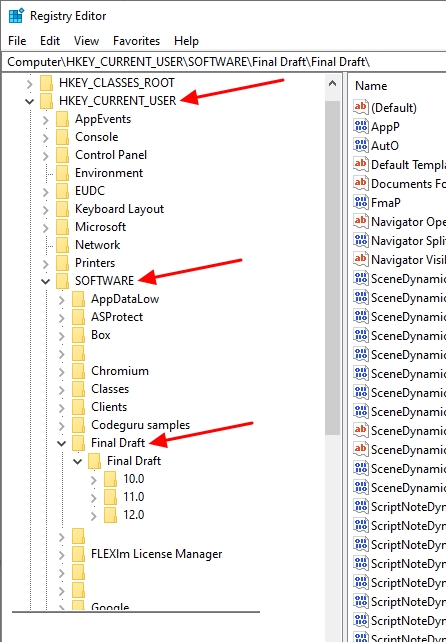 The next time Final Draft is opened, it will run with its original default settings.
10020
https://fd.support/3WRjnNT