Touch the point in the script where you want to insert the ScriptNote™ marker and hold until the Insert menu is displayed. Select Insert:

Select Add ScriptNote:

A blank ScriptNote™ will open, ready for you to type into. To change the color and ScriptNote type, touch the Settings icon at the upper right.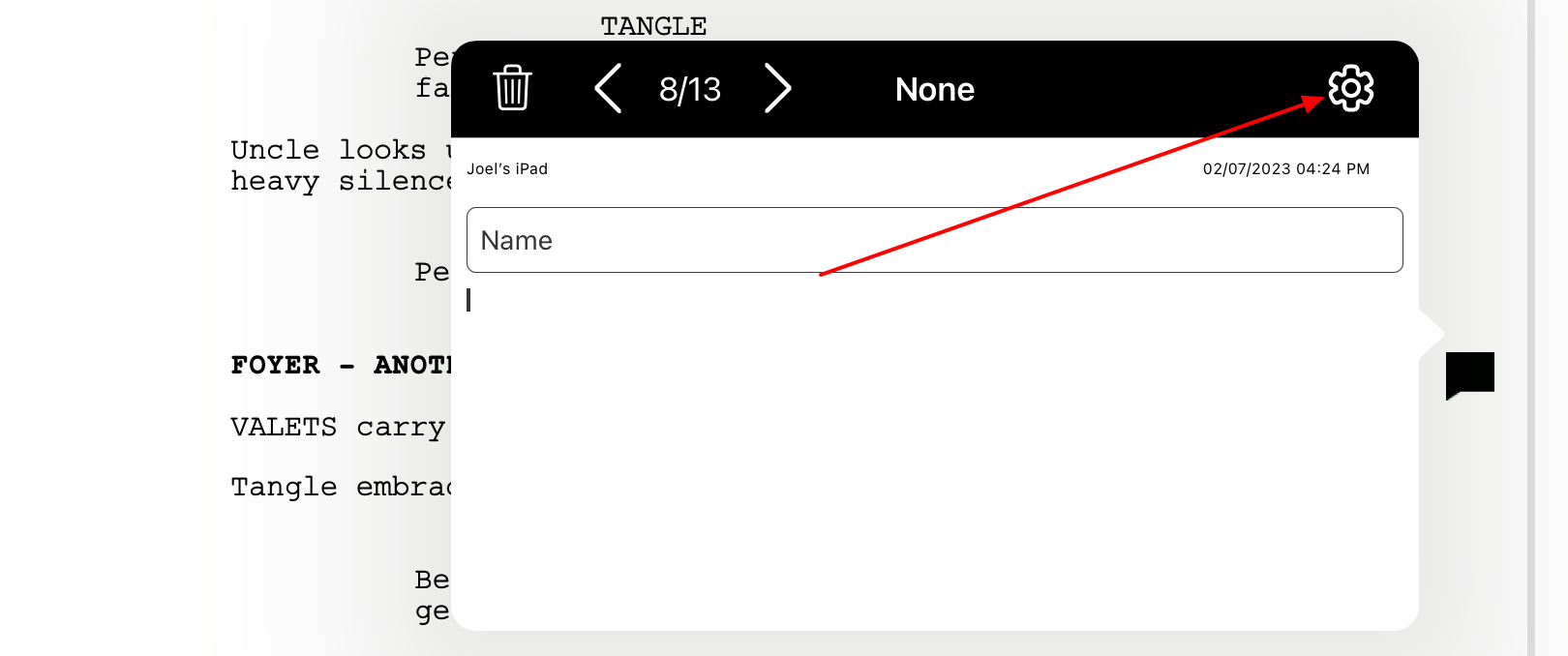 The next screen will allow you to choose a color and type (Alt Scenes, in this example: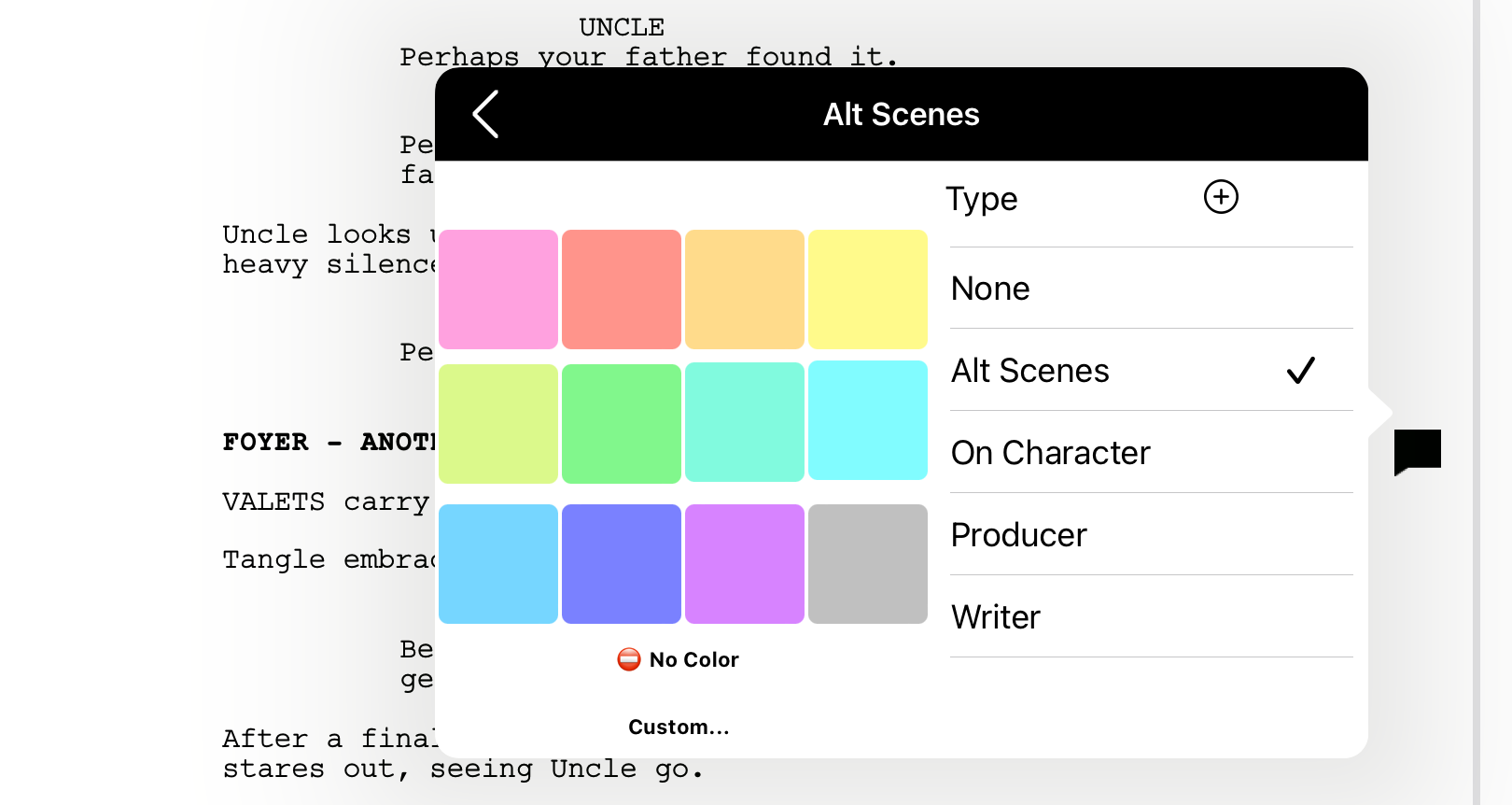 To create a custom ScriptNote type, touch the plus-sign icon next to type and configure this new ScriptNote type.
NOTE that if no color is selected, the ScriptNote color will be black.
Once the ScriptNote has been created...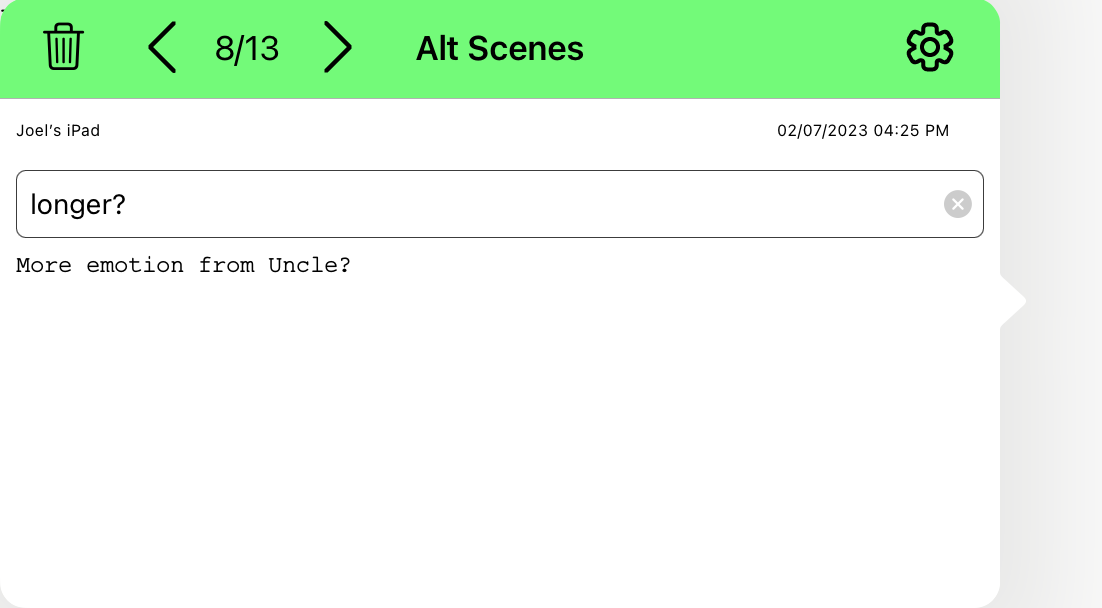 ...touch the script to clear the ScriptNote window. The ScriptNote marker is now displayed in the right margin:

5046
https://fd.support/3J2Zr4Z