To change an element's side-to-side margins, go to Format > Elements (Mac) or Format > Element Settings (Windows). Click the Paragraph tab, click the element whose margins you want to alter and then click the up or down arrow next to the Left or Right margin under INDENTS. Note that the increments are measured from the left edge of the page -- a left indent of 1.5" is 1.5" from the left edge of the page.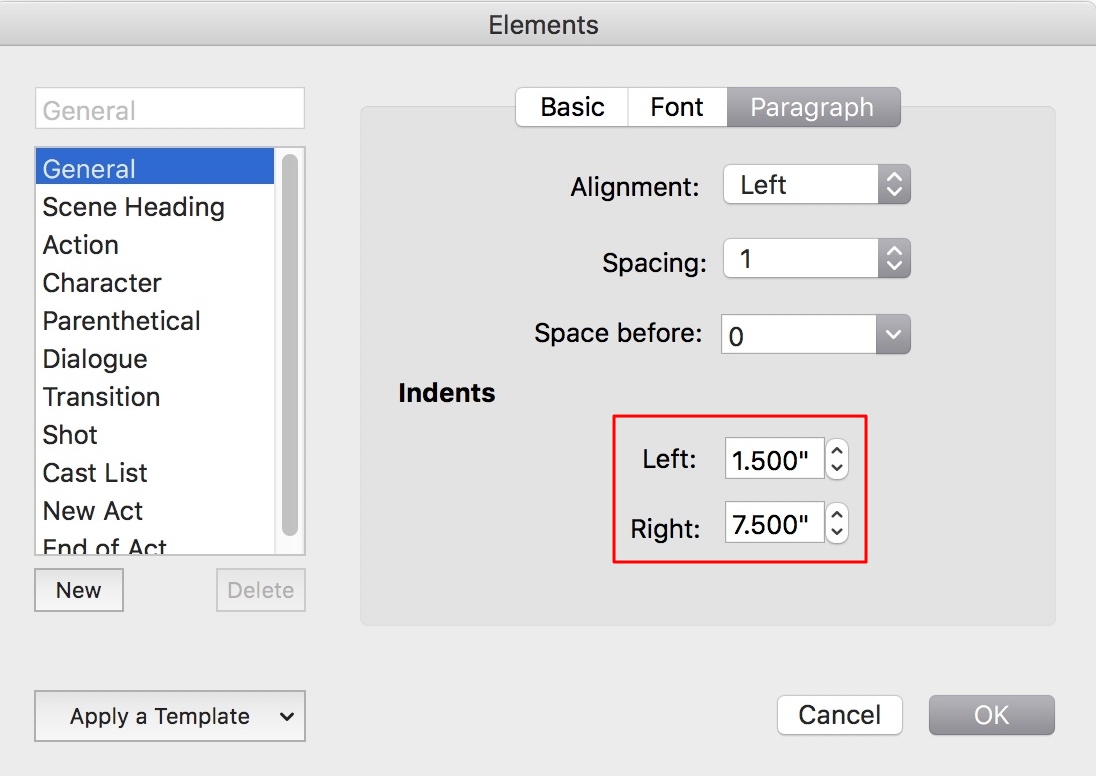 There isn't a way to change all the elements' indents at once. If you want to adjust a script's left or right margin generally, you'll have to change all of the elements' left or right indents individually.
In the Paragraph panel you can also globally change an element's alignment (Left, Centered, Right), its line spacing and how many blank lines precede it.
Although the default settings should work for the vast majority of scripts, there may be situations in which you need to change the top and bottom margins. To do this, go to Document > Page Layout. Here you can increase or decrease the text margins. We recommend that before you begin tweaking you note the initial settings in case you need them again.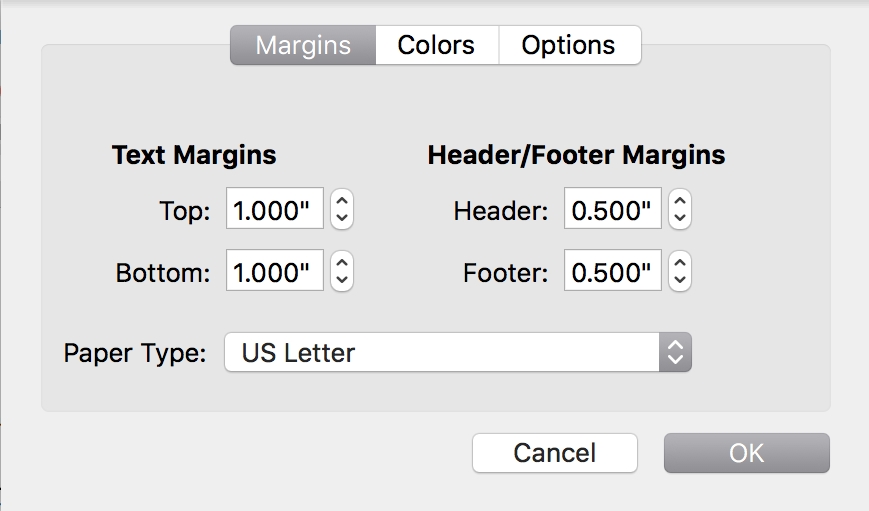 3017
https://fd.support/3qtllb4