Final Draft's templates are already offset for 3-hole paper, so there's no need to alter the left margins.
If you would like to indent further, you will need to adjust each element separately by going to Format > Elements Settings (Windows) or Format > Elements (Mac). Select the Paragraph tab and change the indents for each element. When you're finished, click OK.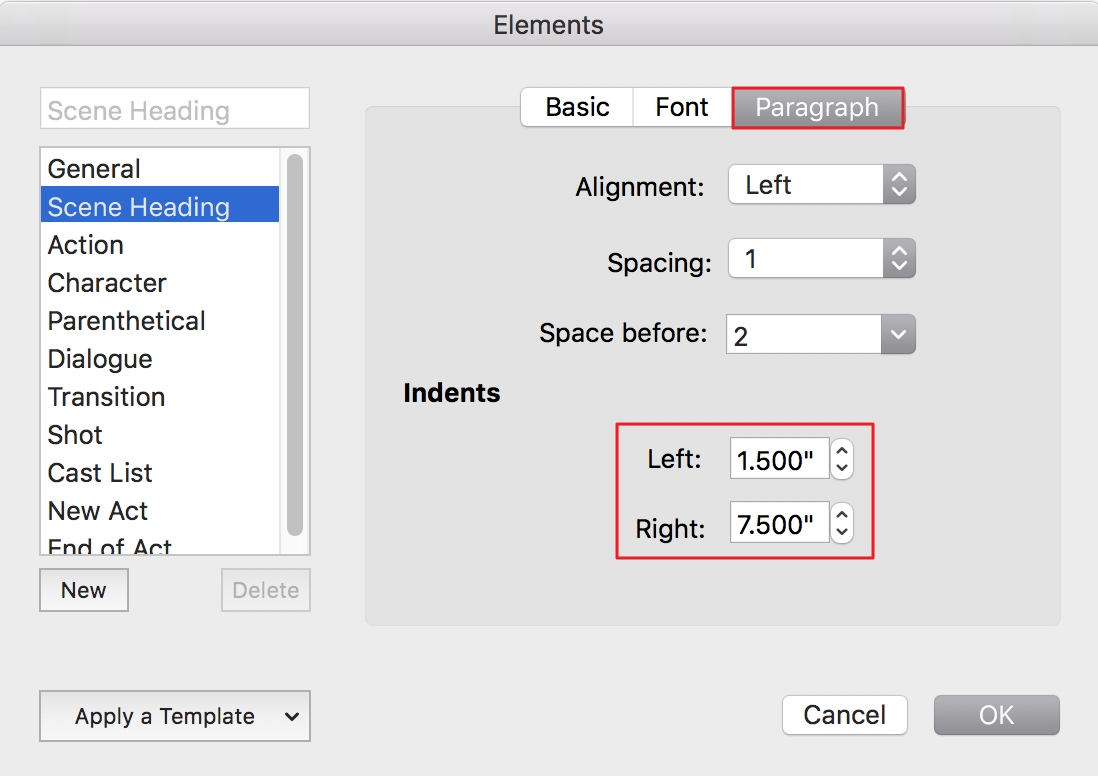 NOTE that the indents are measured from the left edge of the page.
8023
https://fd.support/3PasGq6