Two blank lines above a Scene Heading or a Shot are considered by many to be standard screenplay format. Final Draft's default Screenplay template is already set this way.
If you are working with a script not set this way and you want to change it, go to Format > Elements Settings (Windows) or Format > Elements (Mac).
Click Scene Heading and/or Shot from the list on the left and click the Paragraph tab. Change the Space Before from 1 to 2.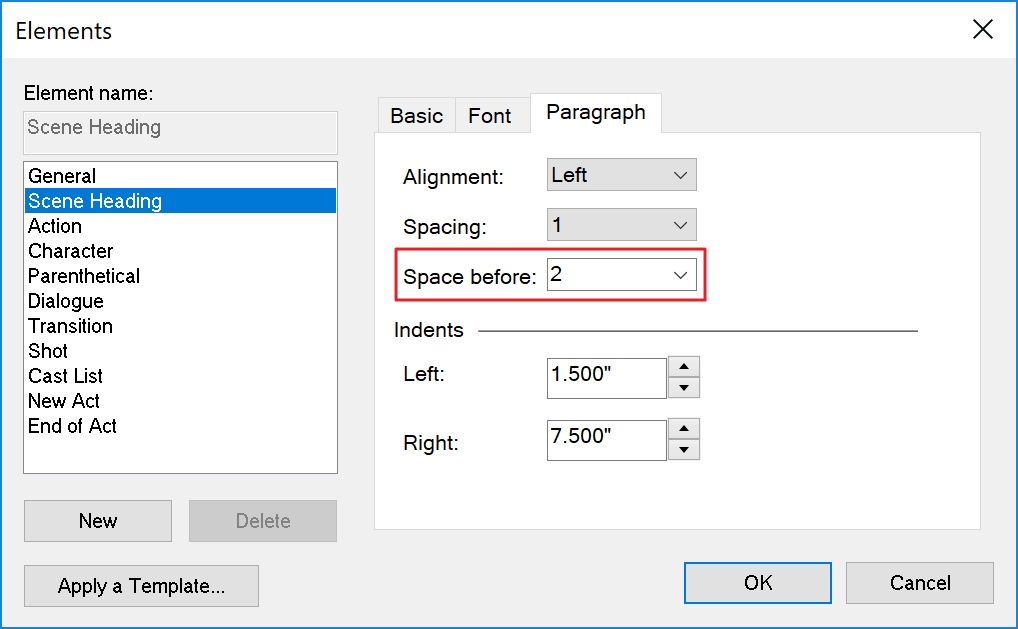 3033
https://fd.support/43NyLgp