Open one of your drafts. Go to Tools > ScriptCompare. An Open dialogue window will open, which will allow you to find and open the second script. This will create a third "Changes" document that displays the differences between the first and second.
Any new text in the second script will be in blue.
Any text deleted from the second script will be in red and struck through.
Unchanged text is black.
The new document is automatically named "(Scriptname) Changes" and can be saved, edited and printed.
Note that the changes are tracked paragraph by paragraph.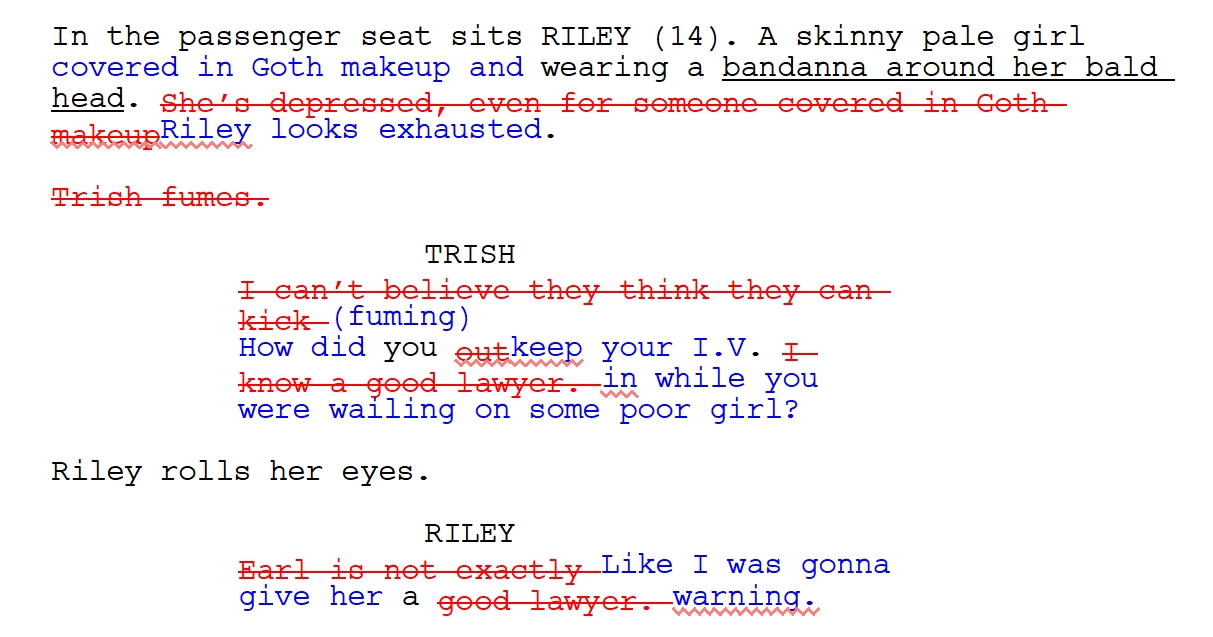 1043
https://fd.support/3NjXRhy