How can I change a script's formatting?
If you need to change any of the attributes of any of the elements that comprise a script, go to Format > Elements (Mac) or Format > Element Settings (Windows). Here you will find controls and settings for each element (Scene Heading, Character Name, Dialogue, etc.).
Settings for keyboard shortcuts, page breaking and transitions-to are found in the Basic tab:
Settings for an element's font and casing are found in the Font tab: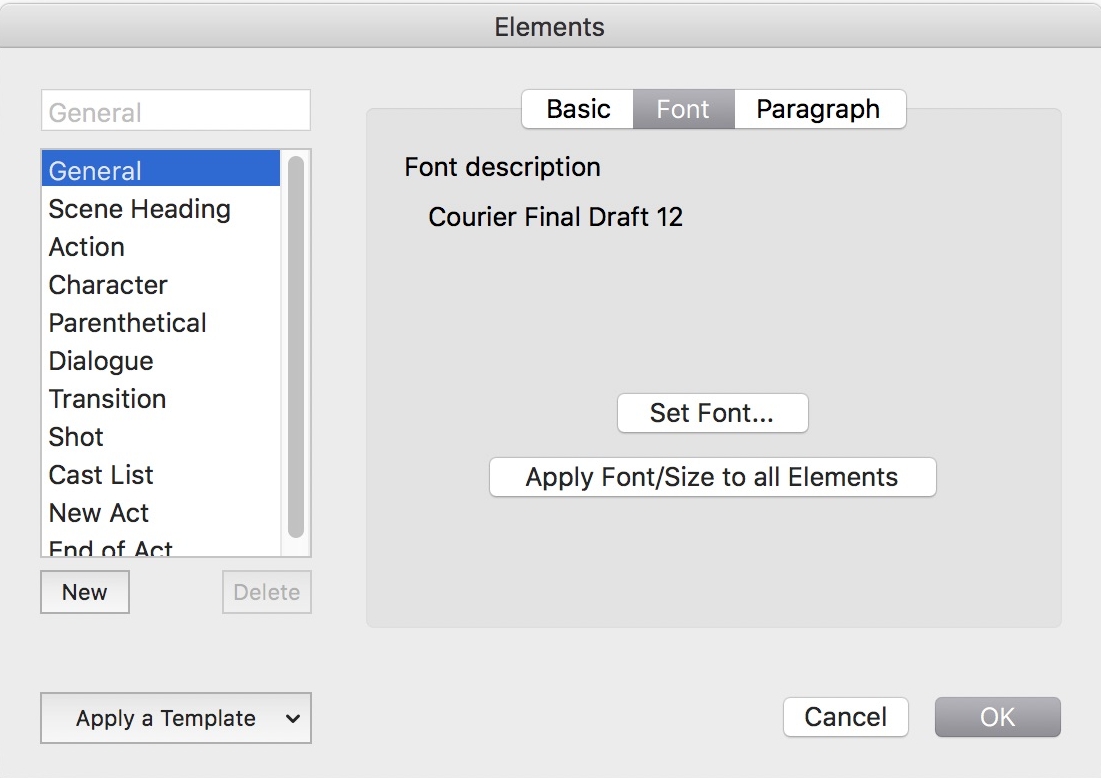 Settings for an element's format (indents, justification and line spacing) are found in the Paragraph tab: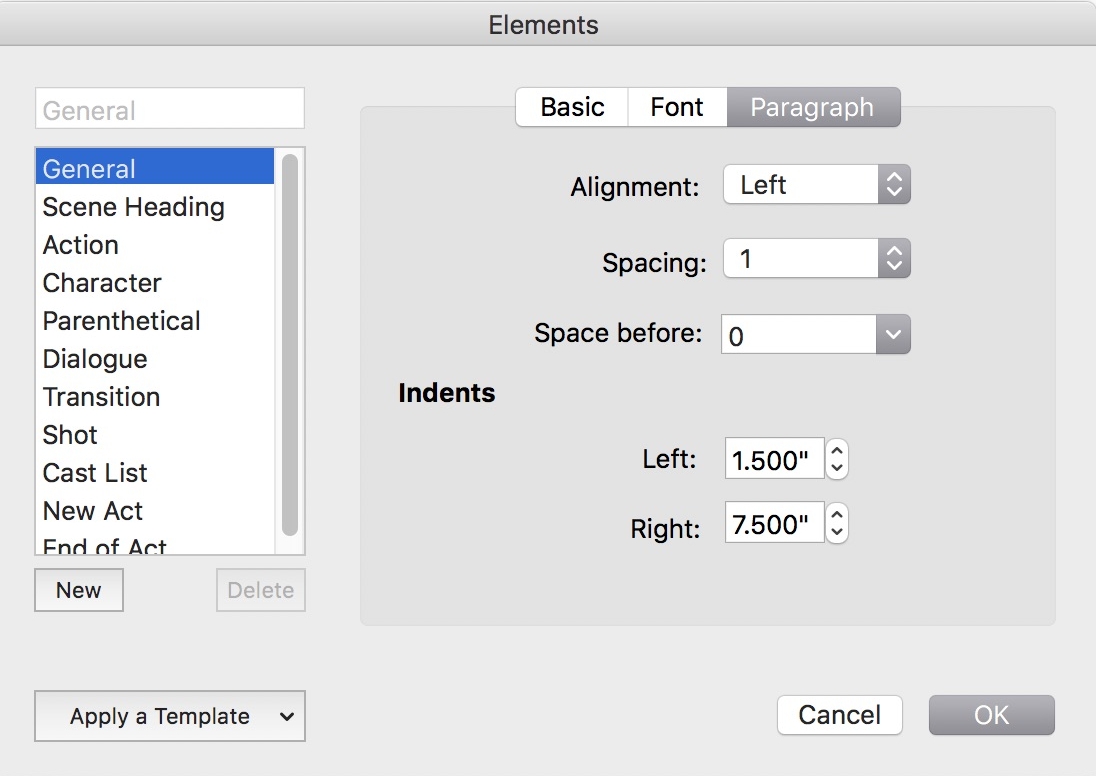 Note that these settings are global and when applied will affect the entire script. We recommend that you play around with all of these settings on a test script to see how customizable Final Draft can be. If you tweak a test script to the point where you want this to be your new default format, click HERE for information how to save a document as a template.
3016
https://fd.support/43qsTd7