Final Draft 12 offers Night Mode, which turns the "page" dark grey and the text white. Other components of the user interface go dark as well: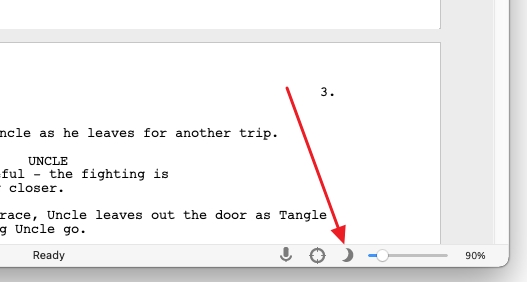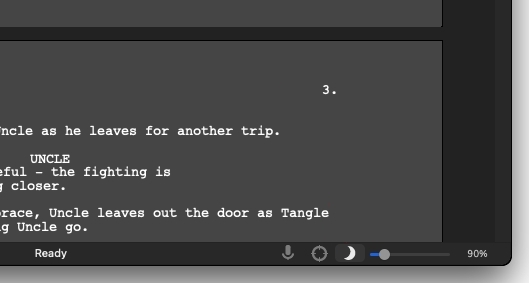 The color scheme of the user interface Final Draft 10 and earlier may be changed under Document > Page Layout > Colors.
Final Draft 10 and earlier do not work with the Dark Mode available in macOS 10.14 (Mojave). While Final Draft 12's Night Mode is not the same as Mojave's Dark Mode, the color schemes are similar.
Information on upgrading to Final Draft 12 is HERE.
11006
https://fd.support/3Nh4h0K