If you are going back and forth on a script between devices, before you switch to the other device, close the script. In the Final Draft desktop program, go to File Close (and save if prompted). If you are on an iPad or iPhone, go to the Scripts List by touching the left-pointing arrow at the upper left.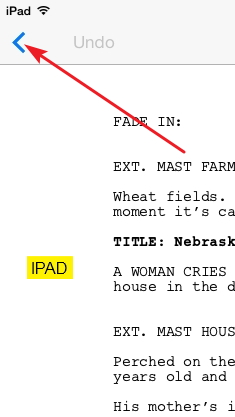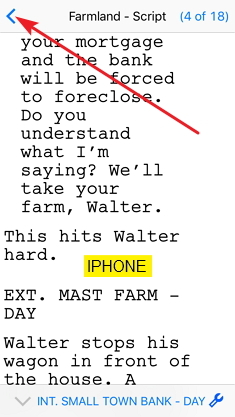 This will save, upload and close the open script, so there is no chance that an older version of that script will overwrite it.
If you are working on a script on Device A, that script should not be open on Device B. Device B should display the Scripts List.
The process:
Write on Device A;
When you are done writing, go to File Close (Final Draft) or the Scripts List (FD Mobile App);
Go to Device B, on which either Final Draft is closed or the Mobile App is closed or is showing the Scripts List;
Wait ten seconds to open the script so the sync has time to finish;
Open the script. It should be the correct version.
5115
https://fd.support/3WT7B5E