To create and send a report, touch the Settings icon at the lower right: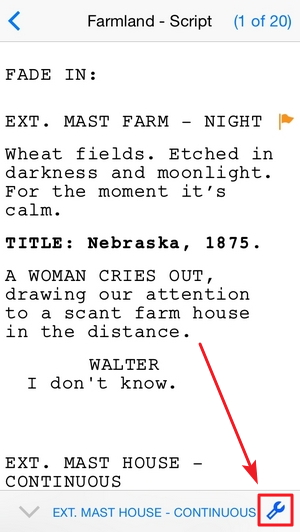 Swipe to the left to display the second Settings panel: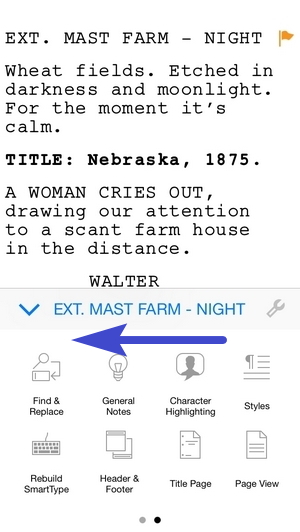 Touch Export Options:
Touch Email Reports: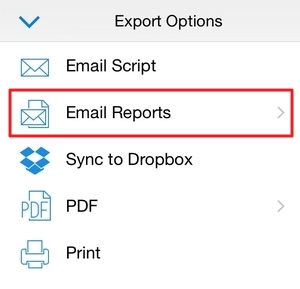 Choose the report you want from the list and it will automatically be placed into a ready-to-send email. Most of the reports that are available in the desktop version of Final Draft are also available in the Mobile App.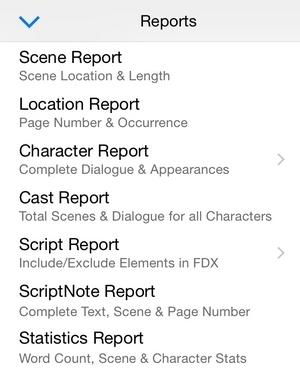 Note that the Character report and the Script report allow you to choose what's included in the report.
5105
https://fd.support/43vOLnI