Yes. Touch the Tools icon at the upper right, then touch Header and Footer: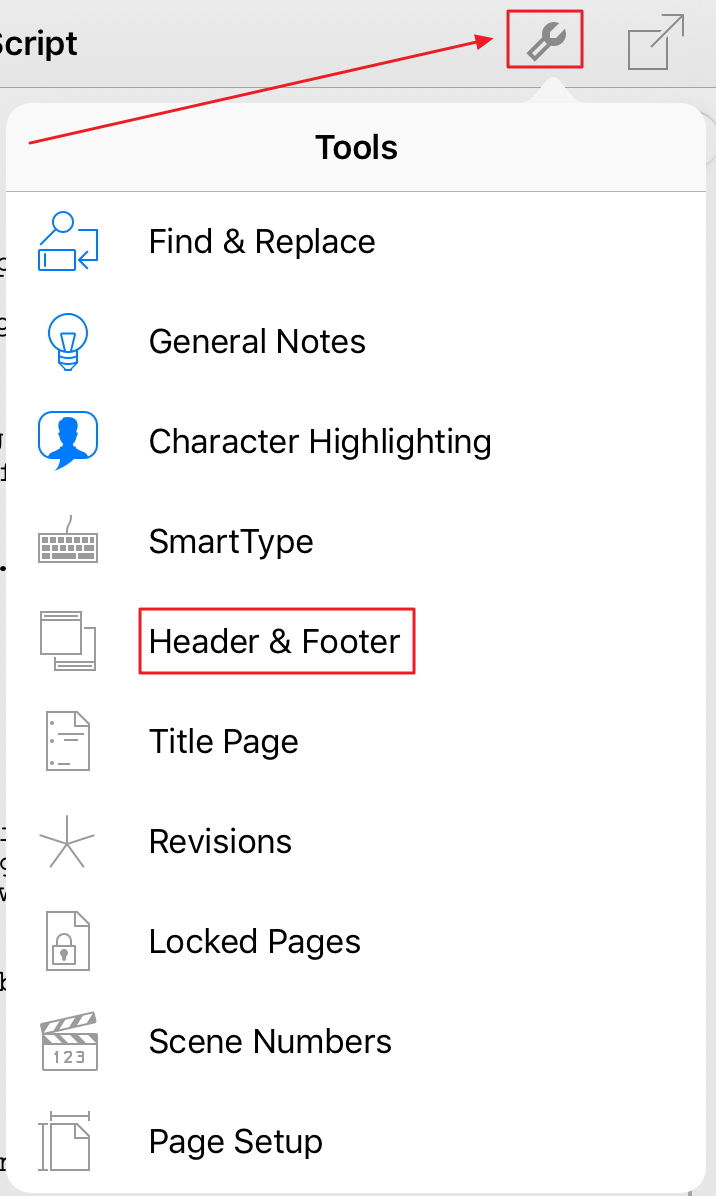 To enter text, tap the Header editing field to display the blinking cursor and keyboard and then type in your text.
To insert a page number, date, scene number or other data field, touch the Header editing field, hold for a moment and let go; the Insert menu appears. Tap Insert and from there you can choose what data field(s) to insert.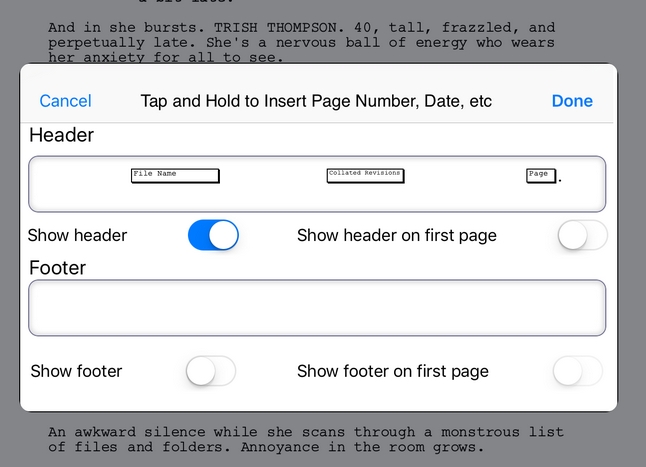 5002
https://fd.support/3NiNdaY