When you launch the Mobile App, you will see your list of scripts. Slide one to the right and you'll see Delete, Rename, Duplicate, Move and Email icons.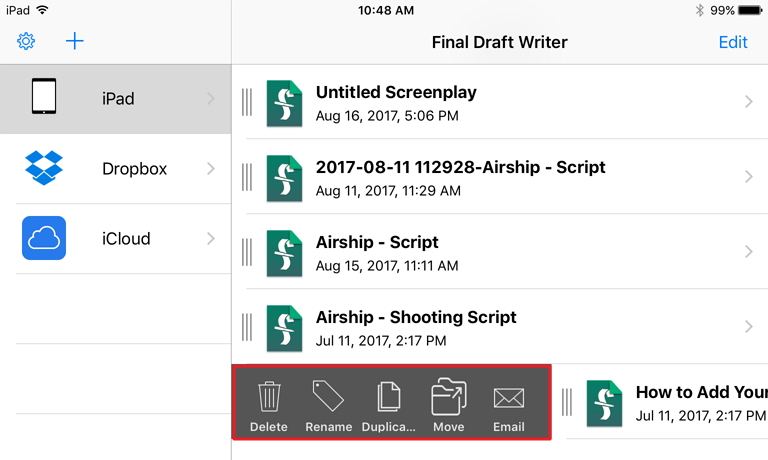 These commands will enable you to keep your script list current and accurate.
To start a new script, touch the plus sign at the upper left and choose the template you want.
To create a test or alternate copy of a script, duplicate it and rename it.
NOTE: Final Draft 12 has a much larger selection of script types and templates to choose from.
5098
https://fd.support/3Ni7Qnt