Yes, Final Draft 12 supports the desktop Grammarly© client. If you have the free or premium version of Grammarly installed and running on your computer and you open FD12, you'll see the Grammarly widget on your screen. Use Grammarly in Final Draft the same way you would in any other program.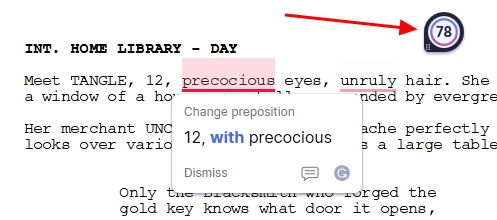 NOTE that you need Final Draft 12.0.7 or later installed to use Grammarly. If you're not sure which version of FD12 you have, open FD, go to the Help menu and choose Check for Updates. If an update is available, follow the prompts to install the new version.
If you have FD11 or older and would like to upgrade to FD12, click HERE.
7006
https://fd.support/3JoXbFt