The admin user name and password you're being asked to enter is for your Mac's user account.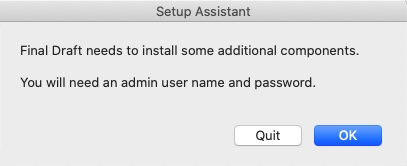 This is the operating system, not Final Draft, requiring your permission to install some things. There is no Final Draft admin name or password.
The additional components are not optional, they must be installed for Final Draft to run properly.
If you forgot the password to log in to your Mac user account, click HERE.
6030
https://fd.support/3Cm7sOo