Final Draft 12 can open a text-based PDF file and accurately import title pages and formatted script content.
Use the File > Open command for this. If you have Windows, be sure to set the Files of Type dropdown to PDF Documents so Final Draft can see PDFs in the File > Open window: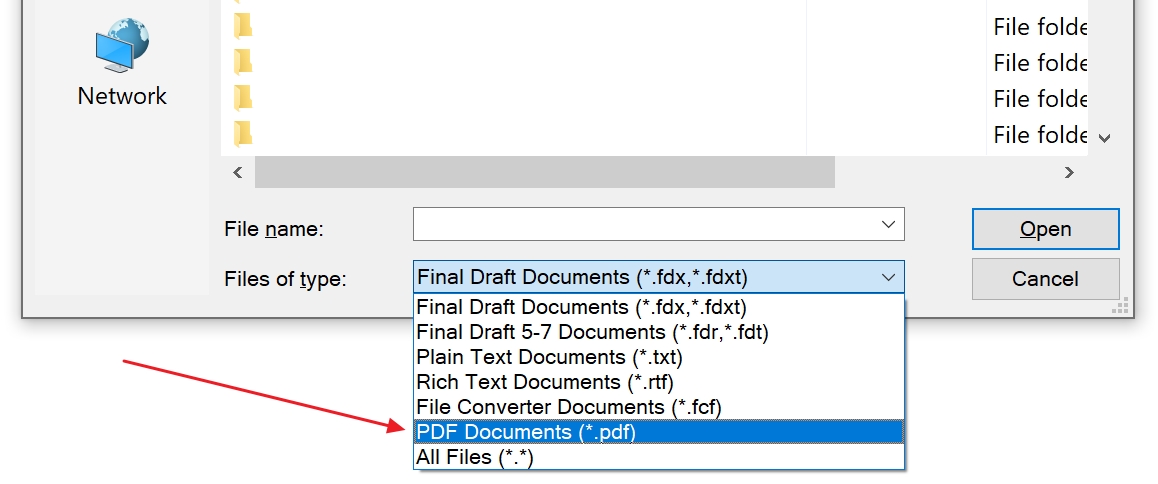 Older versions of Final Draft do not have this ability.
For information about upgrading to Final Draft 12, click HERE.
4001
https://fd.support/3J10tOI